Blue Protocol, the eagerly awaited online MMO-RPG with stunning anime-style visuals and immersive gameplay is now out on Japan.
With a global launch marked for 2024, if you want to play Blue Protocol earlier, and with less lag and connection issues, this guide is for you!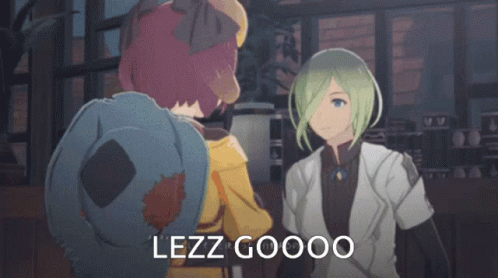 Getting Started With Blue Protocol
To begin playing Blue Protocol in Japan, follow these steps to create an account:
Create an account in the official website.
Download and install the game.
Use ExitLag to play Blue Protocol with max performance.
Step 1: Create An Account In Blue Protocol
Visit the official Blue Protocol website, translate to english and click on "Newly Register"
Then, fill in the required personal information:
Select Asia and Japan to ensure you get access to the Japanese server:
Complete the verification process, which may involve confirming your email.
Step 2: Download And Install Blue Protocol
To download Blue Protocol and install the game client you can check their official guide using this link.
Click on the download button:
Then, click on agree terms and you will start downloading Blue Protocol:
✔️
Tip: It's recommended to download using the Japanese page.
You also can download the launcher using this link directly.
Now, open the launcher and click on Blue Protocol to install the game:
✔️
Tip: To ensure a smooth gaming experience, consider optimizing the download process by pausing any other bandwidth-heavy activities on your device and connecting to a stable internet connection.
Step 3: Using ExitLag To Play Blue Protocol
ExitLag can help improving connection and reducing lag while playing Blue Protocol. 
Here's how to use ExitLag to enhance your gaming experience:
Register and download ExitLag.
Install ExitLag and launch the application.
In the ExitLag interface, locate Blue Protocol.
Apply the recommended routes for Blue Protocol to optimize your connection.
Open the game and get ready to play!
Blue Protocol FAQ
Check the most frequently asked quetions about Blue Protocol:
Blue Protocol Release Date
The official release date for Blue Protocol is June 14, 2023.
Is Blue Protocol Out?
On June 14, 2023 Blue Protocol is out in Japan.
Is Blue Protocol Free?
Yes, Blue Protocol follows a free-to-play model, allowing players to access the game without an initial purchase.