Valorant is a popular and competitive first-person shooter game that requires fast-paced action, precise aiming, and quick reflexes. Every frame counts.
Nothing can ruin your Valorant gaming faster than lag.
In this article, we will guide you through the best graphic settings to play Valorant with max performance and with no lag.
You will learn from adjusting in-game graphics to optimizing your internet connection.
This article tips will help you to take your Valorant gameplay to the next level.
So, sit back, relax, and let's get started!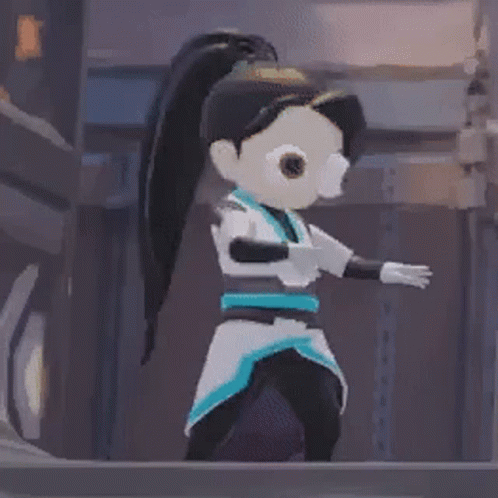 Valorant Specs: Minimum PC Hardware Requirements (30 FPS)
These are the minimum PC hardware specs requirements by Riot Games.
Keep in mind that these are just the minimum requirements and a computer that exceeds these requirements is likely to provide a better performance in Valorant.
Valorant Specs: Recommended PC Hardware Requirements (60 FPS)
These are the recommended PC hardware specs requirements to play Valorant with 60 FPS.
It's important to note that while these are the recommended requirements, they can help provide a much more smooth and enjoyable gaming experience at 60 FPS.
To get the most out of Valorant, it's recommended to have a computer that exceeds these requirements, especially if you plan to play at 144 FPS.
Valorant Specs: High End PC Hardware Requirements (144 FPS)
These are the high end PC hardware specs to play Valorant with 144 FPS.
If you're not sure if your computer meets the high end requirements to play Valorant, you can run this test to get an idea of how well it will perform.
This will give you an idea of what to expect and help you determine if you need to make any upgrades to your computer.
Best Valorant Graphic Settings for Maximum FPS
There are several in-game settings in Valorant that can help you achieve maximum FPS. Here are some of the most important things that impact your FPS:
Display Mode: Fullscreen provides the best performance, while Windowed and Borderless Windowed can result in lower FPS.

Graphics Quality: Set this to Low to get the highest FPS in Valorant. You can also turn off shadows, reflections, and other advanced graphics effects to increase FPS.

Resolution: Lowering the resolution will result in higher FPS, but keep in mind that this will also make Valorant graphics look less sharp.

Frame Rate Limit: If your computer is having trouble reaching a high FPS in Valorant, you can set a limit to keep the game from overloading your GPU.

V-Sync: This setting syncs the game's frame rate with your monitor's refresh rate, which can help reduce screen tearing, but it can also reduce FPS. Turning V-Sync off will result in higher FPS, but you may see more screen tearing.

Texture Quality: Lowering the texture quality can improve FPS. Also, this will make Valorant graphics look less detailed.

Shader Quality: Like textures, shaders can be set to low to improve FPS, but this will also reduce the quality of Valorant graphics.

Anti-Aliasing: Anti-aliasing smooths out jagged edges in the game, but it can also reduce FPS. Turning this off will result in higher FPS, but Valorant in-game may look less smooth.
😂
"Goodbye, pretty graphics, hello, lightning-fast FPS! The ultimate trade-off in Valorant."
Check this in-game settings to max you FPS performance:
Set These Valorant Graphic Settings To Low
It's important turn-off few graphic options in-game playing Valorant to ensure higher in-game performance:
Multithreaded Rendering - Valorant
Set Multithreaded Rendering On
Material Quality - Valorant
Texture Quality - Valorant
Detail Quality - Valorant
UI Quality - Valorant
Vignette - Valorant
Set Valorant Vignette Off
Vsyncs - Valorant
Anti-Aliasing - Valorant
Anisotropic Filtering - Valorant
Set Anisotropic Filtering 1x
Improve Clarity - Valorant
[BETA] Experimental Sharpening - Valorant
Set Experimental Sharpening Off
Bloom - Valorant
Distortion - Valorant
Cast Shadows - Valorant
How to Maximize Valorant FPS (Frames Per Second)
Here are some extra tips on how to play Valorant with maximum FPS:
Upgrade your computer hardware: The most straightforward way to increase FPS is to upgrade your computer hardware. Consider upgrading your graphics card, CPU, or RAM if you're struggling to get the performance you want.

Optimize graphics settings: Adjusting not only the in-game graphics settings can also have a big impact on your FPS. Setting your graphic card to get more performance can help increase FPS.

Update graphics card drivers: Keeping your graphics card drivers up-to-date can help ensure maximum performance and eliminate potential FPS drops.

Disable background applications: Running too many programs in the background can use up valuable system resources and slow down your game. Closing unnecessary applications and processes can help free up resources and increase FPS.

Use a high refresh rate monitor: Using a monitor with a high refresh rate can make a big difference in how smoothly the game runs. A higher refresh rate means that the image on the screen is updated more frequently, resulting in a smoother experience.

Get stable ping and latency: Ping and latency are important factors that can have a significant impact on your FPS in Valorant. A stable and low ping and latency can help ensure maximum FPS by reducing the time it takes for data to travel between your computer and the game servers. This can result in a more responsive and smoother gaming experience, with fewer dropped frames and less lag.
Fix Valorant Latency And Ping Issues With ExitLag
ExitLag can help reduce lag, jitter, packet loss and other forms of latency that can affect your Valorant gaming experience.
By reducing latency, you'll have a smoother, more stable connection to the Valorant servers, which can help improve your FPS and overall performance.
To get the best results, it's recommended to use ExitLag in combination with other performance-enhancing measures in this article.